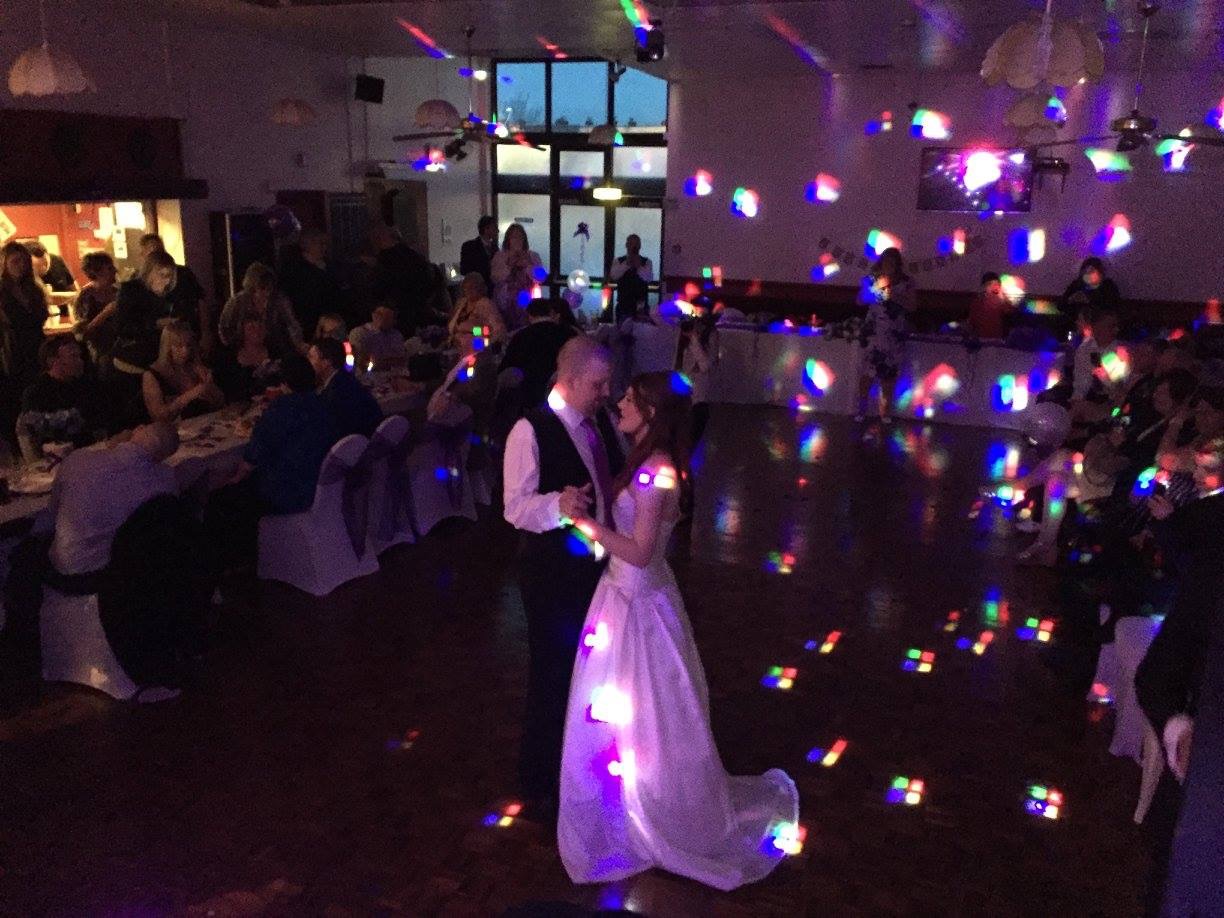 Wedding season 2016!
It has been an incredible time over the past 6 months and the vast majority of gigs have been wedding receptions.  Now I love wedding receptions – everyone's dressed up, there's lots of laughter and it's true to say the love is most definitely in the air!  I also get to see the planning on the day that goes into the wedding reception and, as I said to one couple who were dealing with a 'challenging' venue manager, it's their day, one of the happiest moments of their lives so, quite frankly, balls to the venue manager and if they want to turn up riding bareback on a horse wearing nothing but bodypaint, then I say go for it.  Hasn't happened yet but you get the sentiment!  It's one day in a couples life and it should be the best day it can be.  Every single wedding has been memorable and I have specific memories from each one whether it was witnessing a ceremony in beautiful lavender fields, hearing heartfelt speeches or seeing tears of sheer joy.  It's a cliché but it's also true – the overwhelming feeling is of love and I get to be a small part of that and I have met some absolutely fantastic people along the way and that's not just the bride and groom and their respective parents but also best men, bridesmaids, guests, photographers, caterers, staff – it really is incredible and humbling to be part of it and I wish every couple the very best for their married life together.
Now…having written that, this is also tinged with sadness.  As I say, every wedding is special and the expected norm is that the happy couple live a long and happy life together.  Unfortunately this wasn't the case for one couple.  Back in April, I DJ'd a wedding reception for a lovely, young couple with a lovely family, people who I now consider friends.  What I didn't know at the time was that the groom had terminal cancer.  On 22nd April, I was DJ'ing at Rob and Alice's wedding reception; on 29th July, I was attending Robs wake.  They wanted two years of marriage, they only had 3 months.  It's tragic and when I found out that Rob had lost his battle with cancer, I am not ashamed to say I shed a tear.  Alice is young and incredibly brave and everyone knew there wasn't going to be a happy ending but they had a fabulous wedding and I was so glad to be a part of that.  The photo that I have used for this blog entry is of Rob and Alice dancing together for their first dance – RIP Rob, it was a pleasure to have met you.
I don't want to conclude this on a sad note, I know life can be sucky at times, sometimes people are fighting a battle that no one knows about but I believe that the good times vastly outnumber the bad times and it is the smiles, laughter and love that make up the memories.  The fact that I get to be a small part of that and to witness people start a new adventure together is humbling, touching and fantastic and to quote someone else 'Love Lives Forever.'